Welcome 

to

Georgia Mountain Shooting Association, Inc.

Toccoa, Georgia

This is the Georgia Mountain Shooting Association, Inc.

The GMSA was founded in 1975 by a group of local sportsmen, hunters and firearms enthusiasts to establish facilities for safe and responsible recreational and competitive shooting, and to promote the sport by providing firearms safety training for youth groups, hunters and others. 

To this end the members have constructed range facilities, and volunteers have qualified as NRA instructors and Hunter Safety instructors. Hunter Safety classes have been conducted continuously since the club was founded.  GMSA Hunter Safety instructors have taught over 3000 boys and girls, and about 100 local citizens (95% women) have successfully completed the NRA Personal Protection Course. 

The GMSA range is located on 26+ acres in Stephens County about 5 miles south of Toccoa, GA.  Facilities include:

·

an 8 position, covered 50 to 300 yard large bore range with concrete                       shooting benches and military style push-up targets at 300 yards.
·

an 8 position, covered 50 yard small bore and pistol range.
·

four Tactical Shooting pits.
·

a recreational clay shooting range. 
·

a 1200 square foot meeting and training facility with full basement.
From the beginning the club has opened its facilities to the public for shooting related activities and charitable events, including but not limited to Turkey Shoots, sight-in days for hunters, competitive shooting events, police training and National Guard training. 

The Georgia Mountain Shooting Association is affiliated with the National Rifle Association.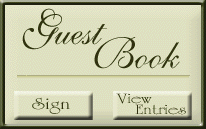 This page was last updated on: January 29, 2014